Baby's First Christmas – Ideas to Make it Memorable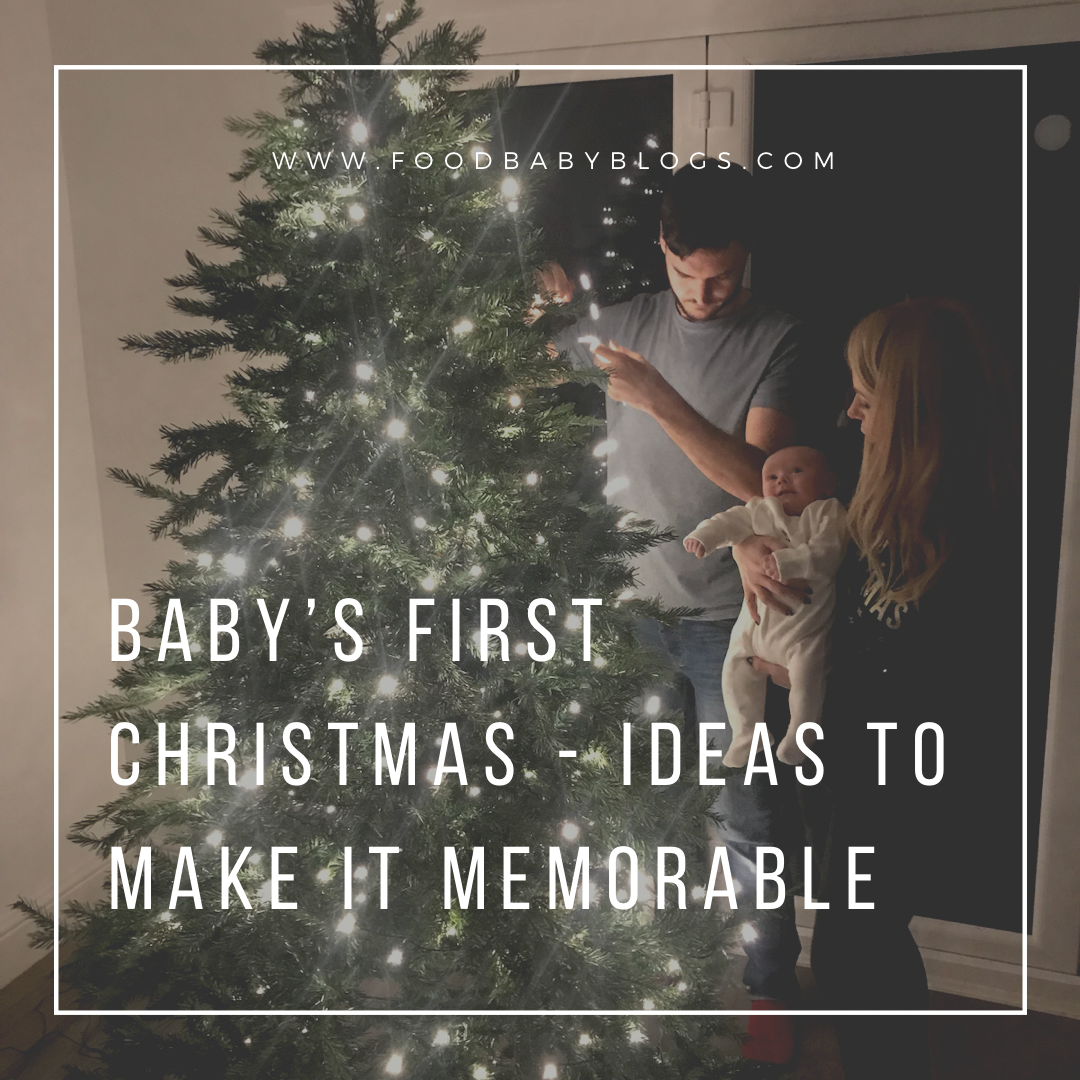 If you're about to enjoy your first festive season with a new baby, you're probably even more excited than usual. The way you'll spend your holidays with a baby is very different to those without a baby. I wrote about that here. To enjoy the magic with your little one, here are some cute ideas for your baby's first Christmas.
Choose a First Christmas Bauble for the Tree
Find the perfect decoration for your tree. Something that will be brought out of storage, year after year. Taking pride of place on your tree, an annual reminder of that precious first Christmas.
Wear Matching Family Pyjamas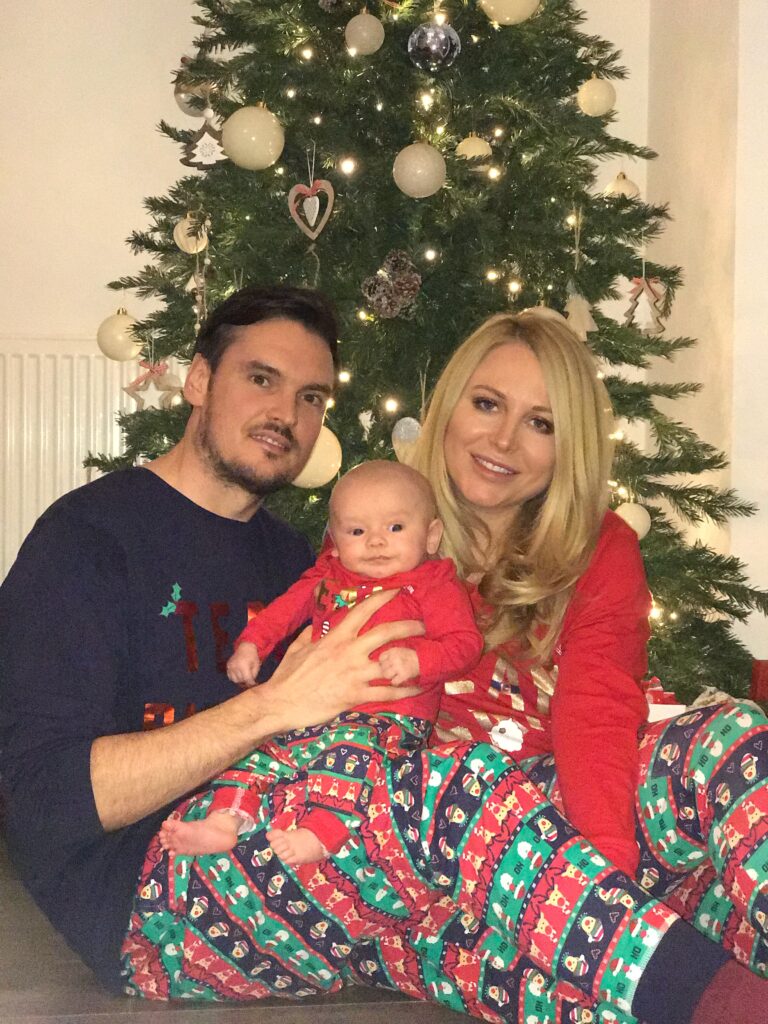 It's an unwritten rule that you need new pyjamas for Christmas Eve. So, we think the whole family should have matching family sleep wear. It may take some convincing to get the whole family on board for this, but even those who protested will love the fully co ordinated photographs to look back on.
A Letter from Santa
The first Christmas is so special because it's the year where all traditions begin. Arranging for a letter from Santa won't be appreciated at one year old. But once they become a much loved, festive tradition
Homemade Hand and Footprint Christmas Cards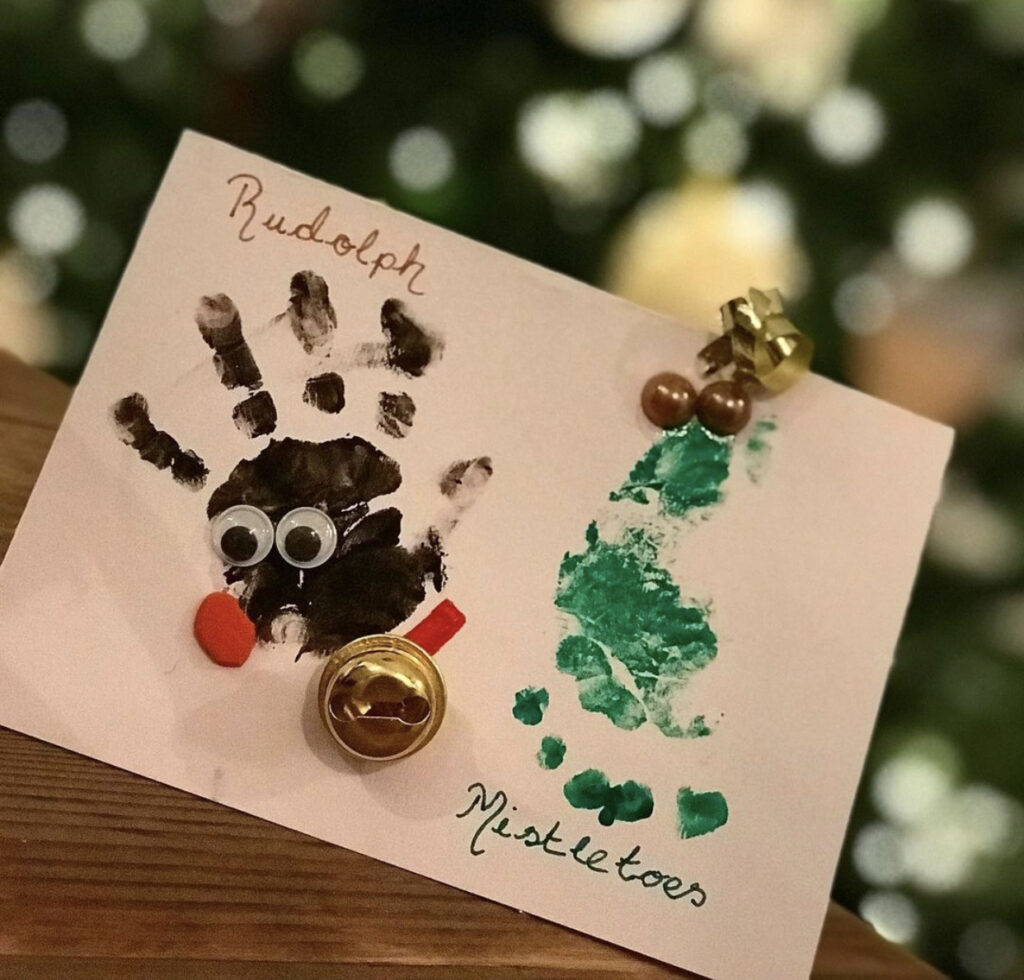 What better Christmas card for grandparents and loved ones than a home made Christmas card. This is the cutest way to look back and remember how tiny your baby's hands and feet were.
Open a Savings Account
Your baby's first Christmas isn't about gift at all. Depending on their age on the big day their wants will range from as simple as milk to as complex as a brightly coloured balloon. Let's be honest, you could get away without spending a penny. Instead, invest the money you would've spent in a savings account. They'll appreciate it more than forgotten gifts when they're older.
A Book of Letters From Loved Ones
Ask your nearest and dearest to write down some thoughts and well wishes. Some of these people might not be around when your baby is all grown up but these letters will make a beautiful keepsake.