3 Reasons to set your 2020 New Years Resolutions in February.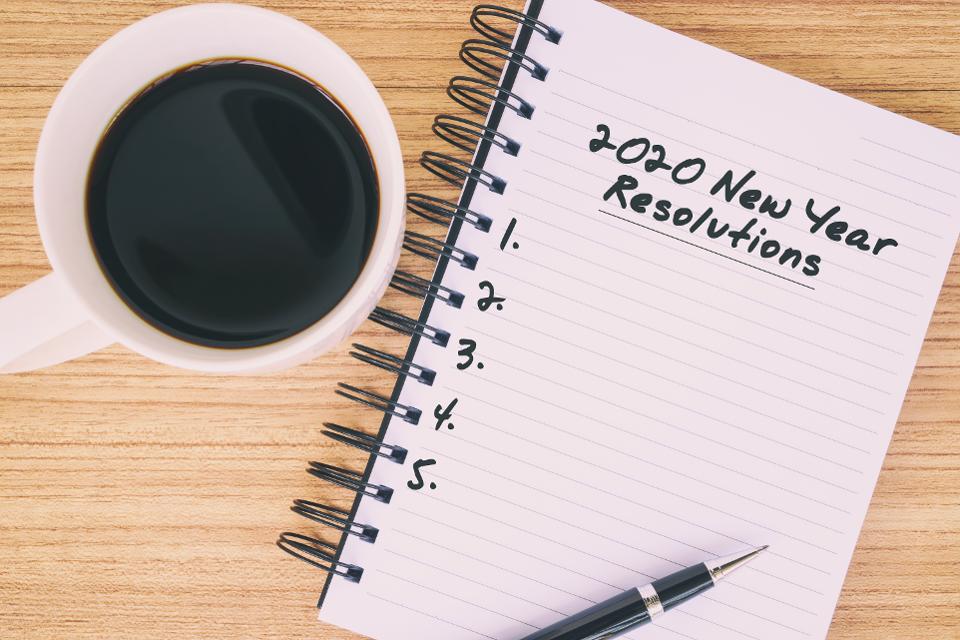 We're in the second month of 2020 already and already everyone's stopped talking about their 202 new years resolutions. January came without warning and left without any exciting life changes happening. When the new year arrived in 2019 I was busy keeping a newborn alive. I set myself goals for the year ahead with my little bundle of life. Back in 2018 I wrote a 2 page letter to myself on new years day. Listing all the things I was going to do differently over the coming 12 months. This year when the clock struck midnight and we welcomed in 2020, I was drunk. Drunk and with no intentions of spending an already unbearably long January distracted by the pressures of new challenges I'd forced upon myself.
Now that the 4627 days of January have passed and I've finally been paid, I'm ready to sit down and appreciate the benefits of making resolutions. While I'm not going to bore you with my own 2020 intentions, if you want some easy ones Scarlet Wonderland has nailed them here. I will however, tell you my 3 reasons to set your 2020 new years resolutions in February.
Why you should set your 2020 New Years Resolutions in February.
You're tired in January.
Think about it. You've spent at least some of November hyping up to the festive season. December is a hectic schedule of socialising, shopping and fitting in routine in the spaces left. For some of us, we've been living life by the motto of "fuck it, it's Christmas" for almost 8 weeks by the time January 1st arrives. Thats a long slog of hard graft. You're drained. That's not the time to throw yourself under the burdens of a heap of new rules to live by. Use January to recharge your batteries. By the time February arrives there'll be more light at the end of the day and an optimism that spring will soon be here.
You've had time to reflect.
The "you" of the Christmas period isn't necessarily a true reflection. Making decisions about who you want your future self to be when you've likely just spent weeks throwing caution to the wind and being your most unruly self.
There's so much pressure to have your new years resolutions nailed to the wall by January 3rd and quite frankly, I'm not happy about making those sorts of decisions on such a strict deadline.
Your days are longer.
I touched on this earlier, but by the beginning of February we will have gained an extra hour of light each day. 2 hours by the end of the month. And we all know, theres so many things that you just won't get around to doing once it goes dark. In February, you literally have more hours in your day for you to find the willpower to smash your resolutions.