Alberts Schenke – Liverpool's best Après Bar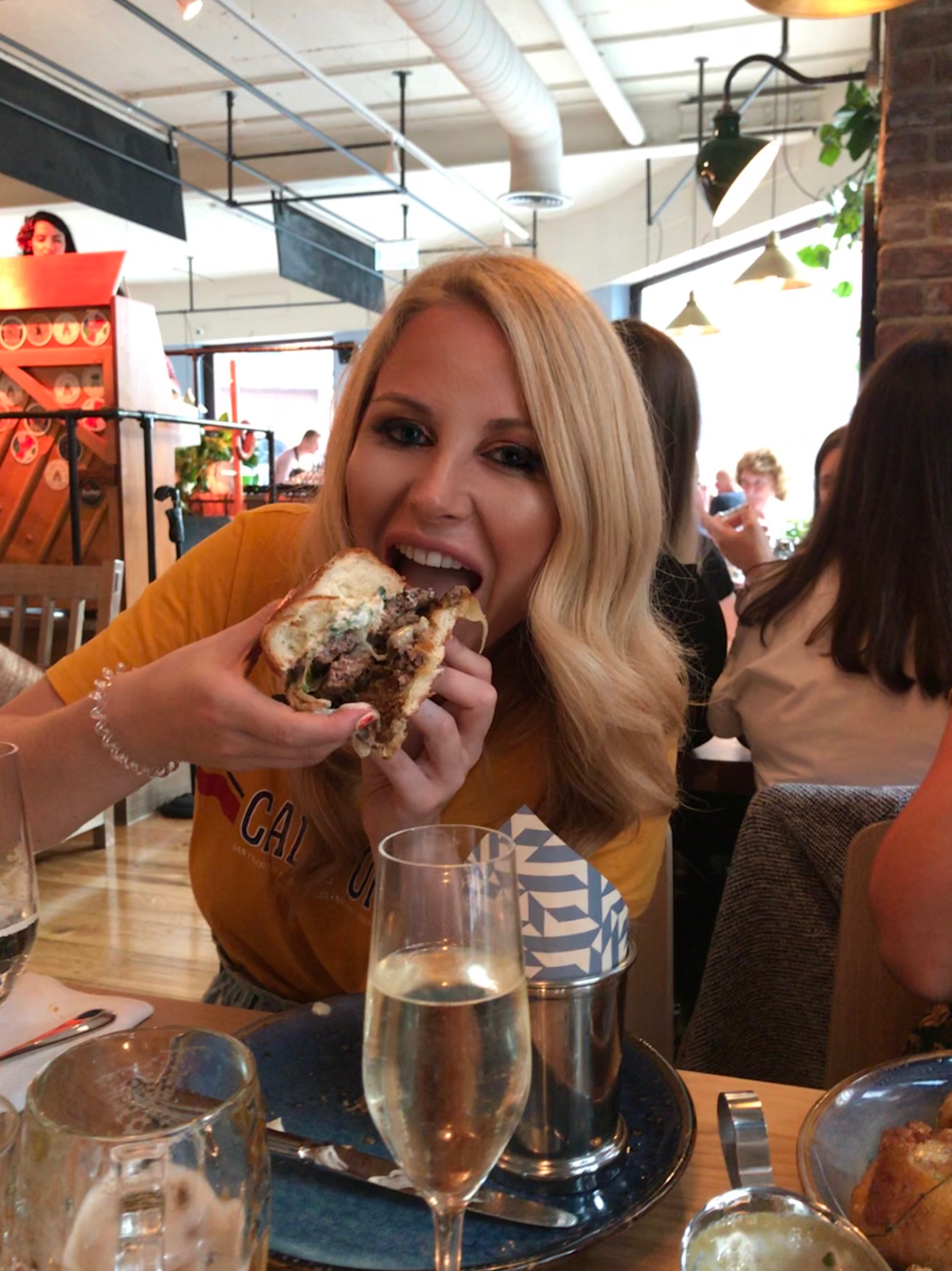 Après bar in Liverpool
Alberts Schenke Liverpool Review
Everyone gets holiday blues, but for anyone who's ever been on a ski trip you'll know there's nothing quite as blue as the Alpine comedown once you get home from the mountains. Aside from the adrenaline filled days on the slopes, it's the madness in the bars afterwards that's missed on home soil. It's hard to find anything like the rowdy fun of the 4pm – 8pm Après scene in the UK. We visited the new Alberts Schenke in Liverpool to review.
Welcome, Alberts Schenke, Liverpool's very own Alpine haven. Conveniently located on the corner of Hanover Street. Leave your passport's at home there's no need for a flight to experience the Apres vibes. In this Bier Halle and Cook Haus, things could get a little crazy.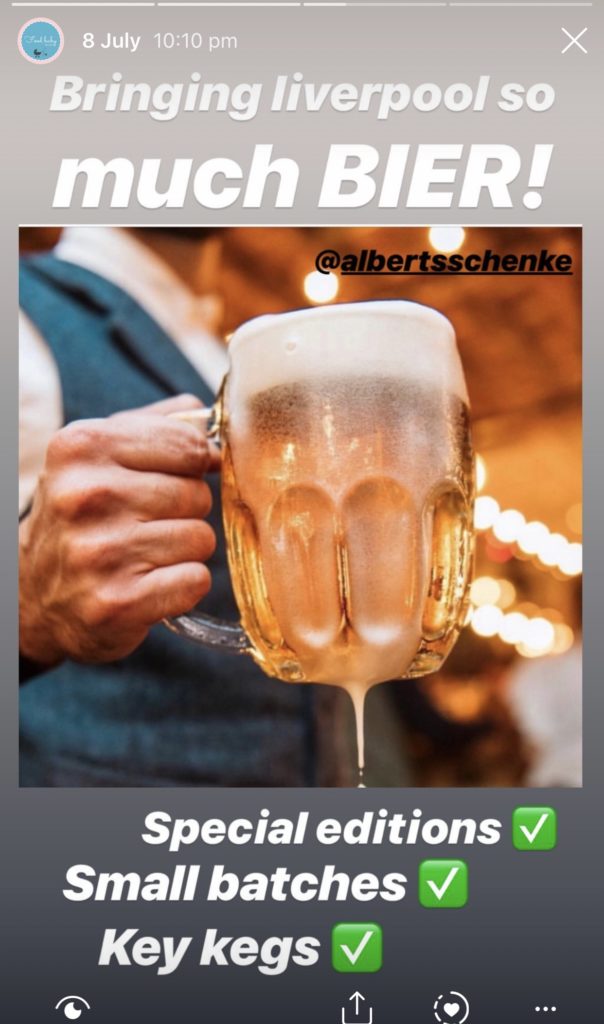 We went down to the opening weekend and all boxes were ticked. With ah-mazing food, too many Biers to count, Live music, ski shots (yes, that's an entire ski lined with shots), pretzel tossing and the closest thing to the high at the end of a day up the mountain you can get in Liverpool.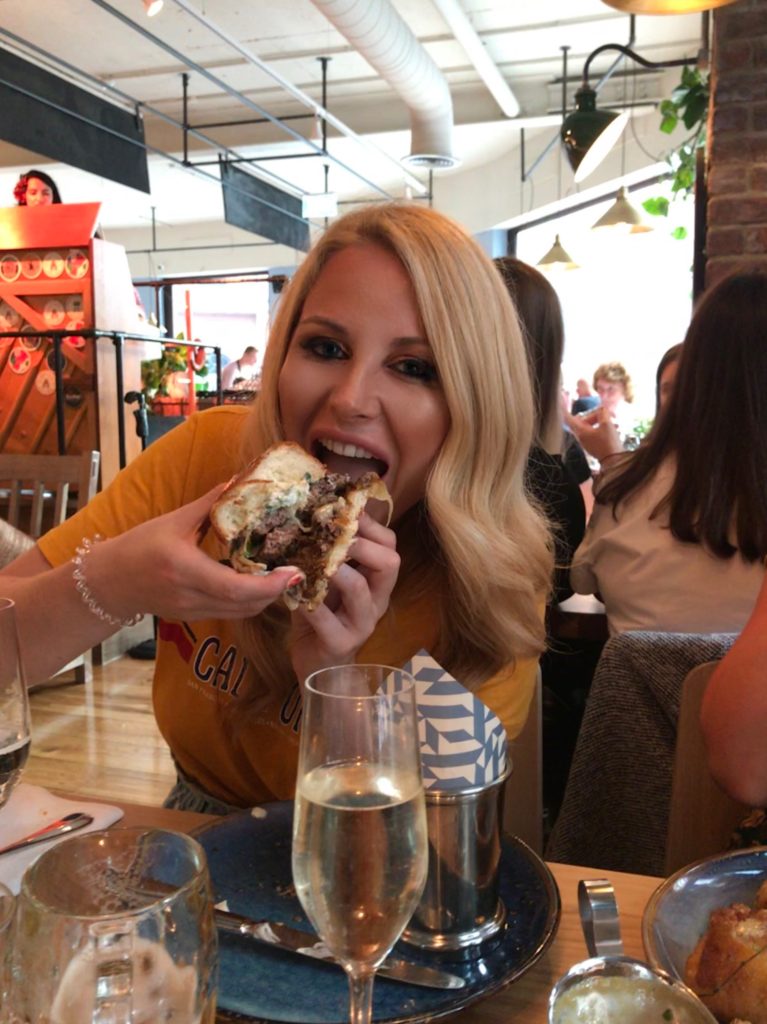 Cook Haus
I had the raclette burger, after drooling over the pictures on Alberts' website for days beforehand. My favourite type of cheese is melted. This burger was absolutely dripping in the good stuff. I'm slightly fussy so I asked that mine be served without the pate and with extra cheese. It was UNBELIEVABLE! The burger was the highlight of the menu for me, but I had total food envy at the rest of the table too so there's definitely a great selection. Honestly, I'm probably going to be hooked.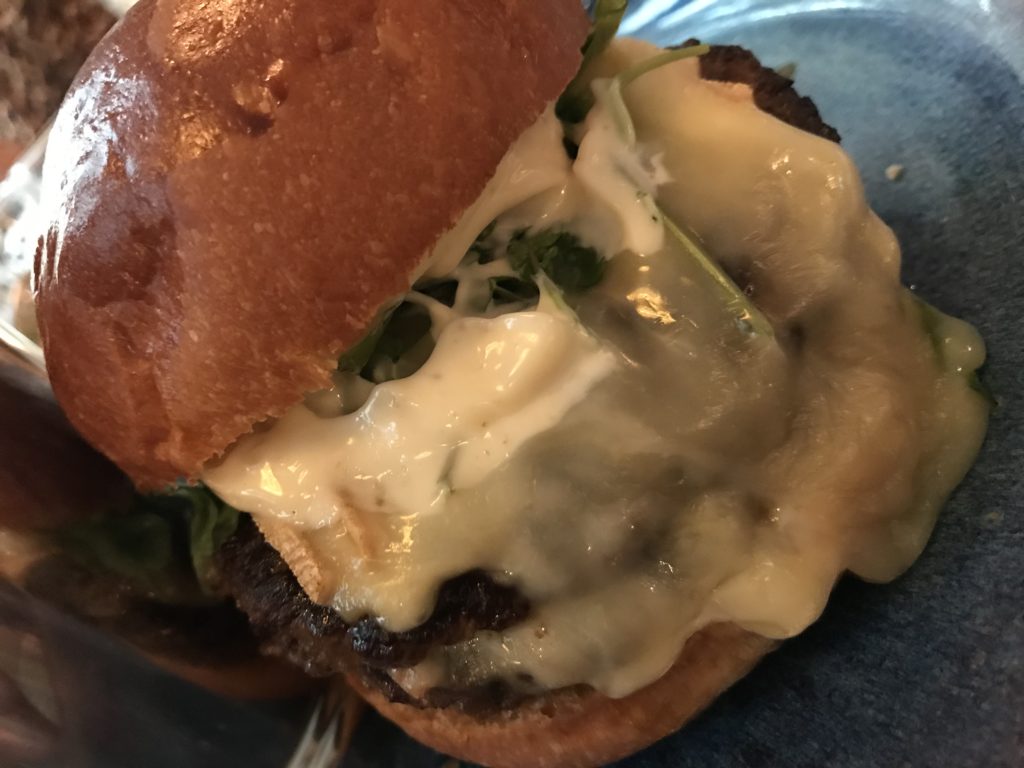 In true Alpine style there was live music from an absolutely gorgeous singer who's a bit of a regular there. I've got a strong feeling once the night gets lively dancing on the benches will be witnessed. *Disclaimer* I am not encouraging this 😉
One more visit here and I just know I'll be booking my next winter escape. So, until ski season, I'll be combatting the blues with Apres tripes to Alberts Schenke. Finally, Liverpool has it's own little corner of Bavaria.