The Businesses in Crosby & Waterloo who supported you during lockdown.
Here are the businesses in Crosby & Waterloo who supported you during lockdown. They paused, assessed and adapted. They showed their resilience through the most challenging times of our lifetime so far. Once you are able, continue to show them your support in return.
Waterloo Eye Centre, South Road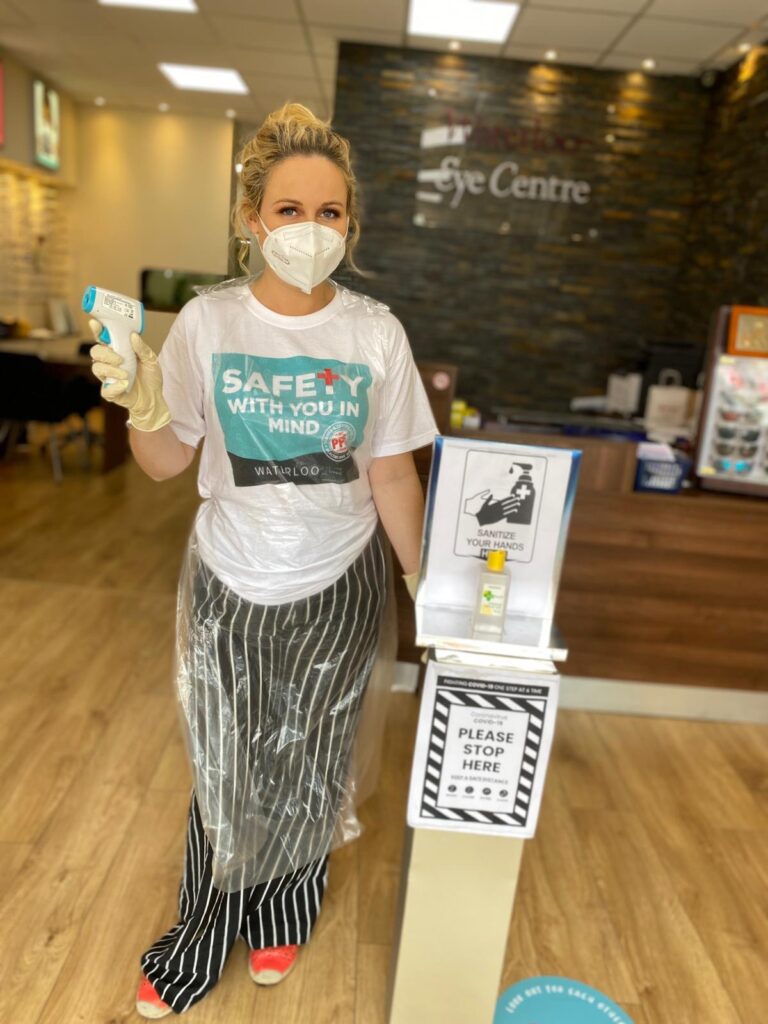 While your routine sight test probably isn't top of your list right now, it can definitely wait a little longer, the presence of a pandemic doesn't stop people having emergency and essential eye care needs. Waterloo Eye Centre has taken the brave decision to stand alone as the sole independent Optician in the area to remain open. They're delivering glasses and contact lenses to your doorstep. They're offering a collection service for repairs to your glasses. They've increased their sunglasses offering over on their instagram page. You might as well look good and stay safe in the garden. And, they've begun a video consultation service for anyone with any concerns with their eyes.
Holy Family Catholic High School and St Michael's Church of England High School
The staff here have seriously used their initiative in putting their skillset and tools to good use during the Covid-19 pandemic. Their technology departments have turned themselves into a production line of the face shields needed by front line staff to keep them safe. A round of applause for the teams here.
Pineapple Fruit and Veg, South Road
Sourcing their produce daily from Liverpool Market, this store have implemented a strict social distancing policy within their store to allow them to remain open 6 days a week. Their juice station is probably one of the only places you can buy a freshly made juice or smoothie right now. For the vulnerable, elderly and those unable to leave their homes at the moment, the team at Pineapple are offering a free delivery service. They've even made it easy for the indecisive amongst us with a £20 variety box.
Tony Almond, South Road
If this little gem had gone under your radar before, right now it shouldn't. This humble home and garden store has been a Waterloo favourite for 30 years. When the closing of non essential shops was announced, Tony Almond reacted fast and were one of the first to adapt their services. You can now order everything you could need to tackle those DIY jobs around the home you've been putting off.
Williamson's Family Butchers, St Johns Road
The family run butcher's now offers the convenience of delivery without any compromise on quality. They're so busy they can only take orders by phone, not online. But, unlike the supermarkets they will always find a delivery slot for local residents.
McCormack's, Cooks Road
When panic buying set in many of us found our supermarket shelves emptied of rice, pasta and grains. This local business was determined local residents would not go without. Newcomer, McCormack's launched their doorstep delivery service including grains, spices, dried fruits, pulses and much more. You can put your order in with a simple email to mccormacksdoorstepdelivery@yahoo.com. Furthermore, your goods will not only be conveniently delivered, but in a sustainable, plastic free way!
Brew Coffee & Kitchen, Crosby Rd North
This family run business have admitted that when lockdown was announced it hit them hard. To keep their business afloat they closed their doors for 2 weeks, adapted, and returned. With a variety of delivery services as their offering. We've all been missing our weekend brunches but now Brew have answered our calls. Every Sunday a selection of Brew breakfast favourites, including a whole children's menu, can be pre ordered and delivered to you. If breakfast isn't your thing, you can order from their fabulous cake menu for deliveries on Friday's and Saturday's. You won't find any processed ingredients here just freshly baked goodness.
Thank you to the businesses in Crosby & Waterloo who adapted and supported us through lockdown 2020.