Honest Burgers Liverpool Review.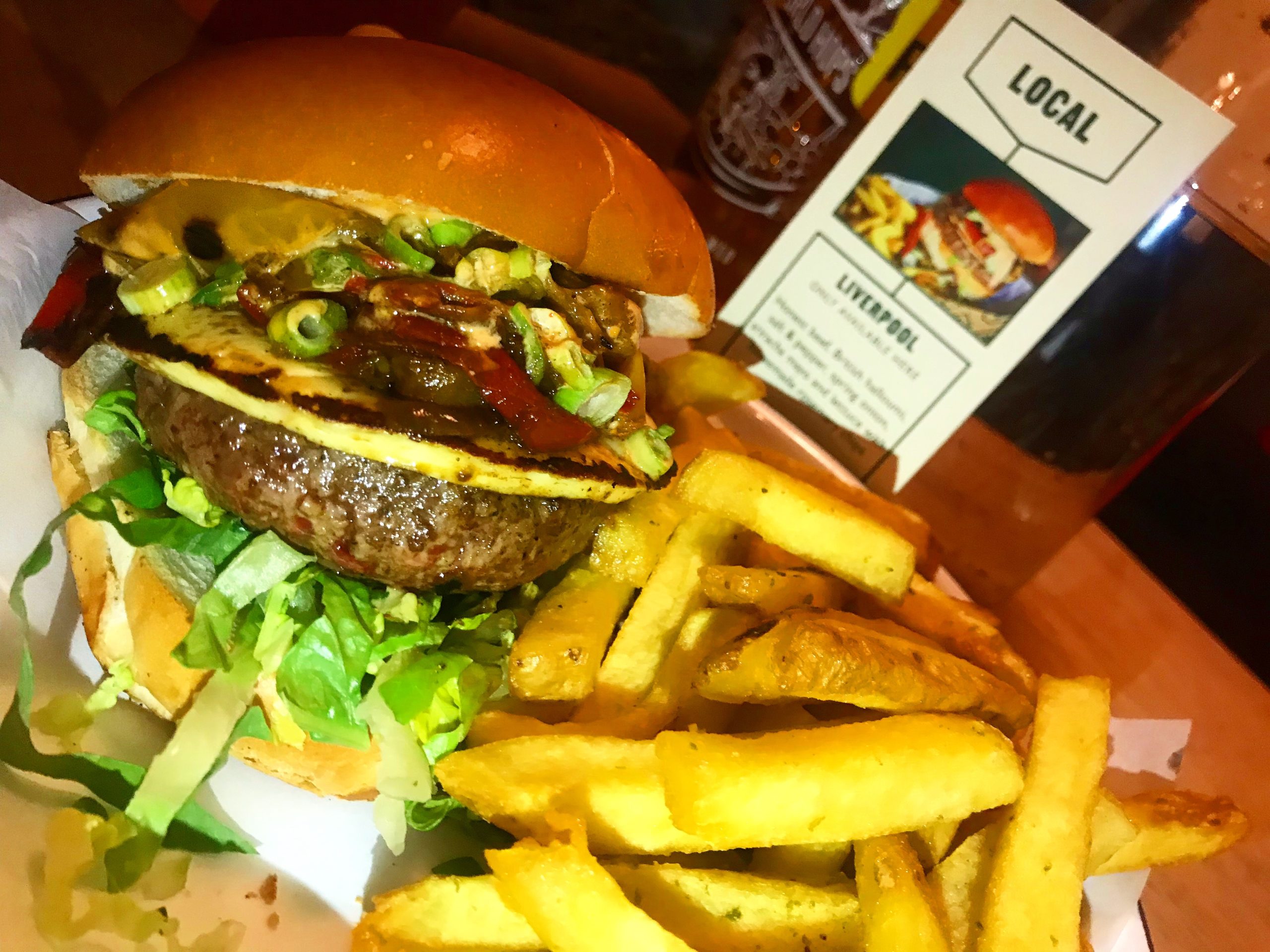 Honest Burgers is the London based burger bar everyone has been waiting for. The first site opened in Brixton in 2011 and those in the know have waited patiently for the group to move up North. 8 long years. Then, last year, we finally saw the opening of Honest Burgers Liverpool site right in the heart of town, on Bold Street.
Honest Burgers make their patties from British beef in their very own butchery. Those rosemary chips that complete every burger, are cut and cooked daily on site. In keeping with the Scouse values of keeping things local, every restaurant serves beers from local breweries. The Liverpool site has even teamed with local heroes, Hafla Hafla, and used their infamous Salt and Pepper flavours.
Honest Burgers Liverpool invited us down to try out their menu last month. We took the baby down for tea midweek and straight away loved the fact that there was plenty of space to wheel the pram round the other tables.
The burgers all come with rosemary salted chips. Honest burger says these aren't an extra, they're an essential. All I know is they are some tasty chips. The perfect accompaniment to the burger.
The Local Liverpool Burger
I had to make the most of the menu special and ordered the local Liverpool Burger. Honest beef patty, served pink, topped with halloumi, Hafla Hafla salt & pepper, spring onion, sriracha mayo and lettuce. It was every bit as incredible as it sounds. All the right amounts of each flavour. I love that every patty is served pink, unless otherwise requested. This is right up my street and means you can really enjoy the quality of the beef. As far as burgers go, these are up there with the best of them.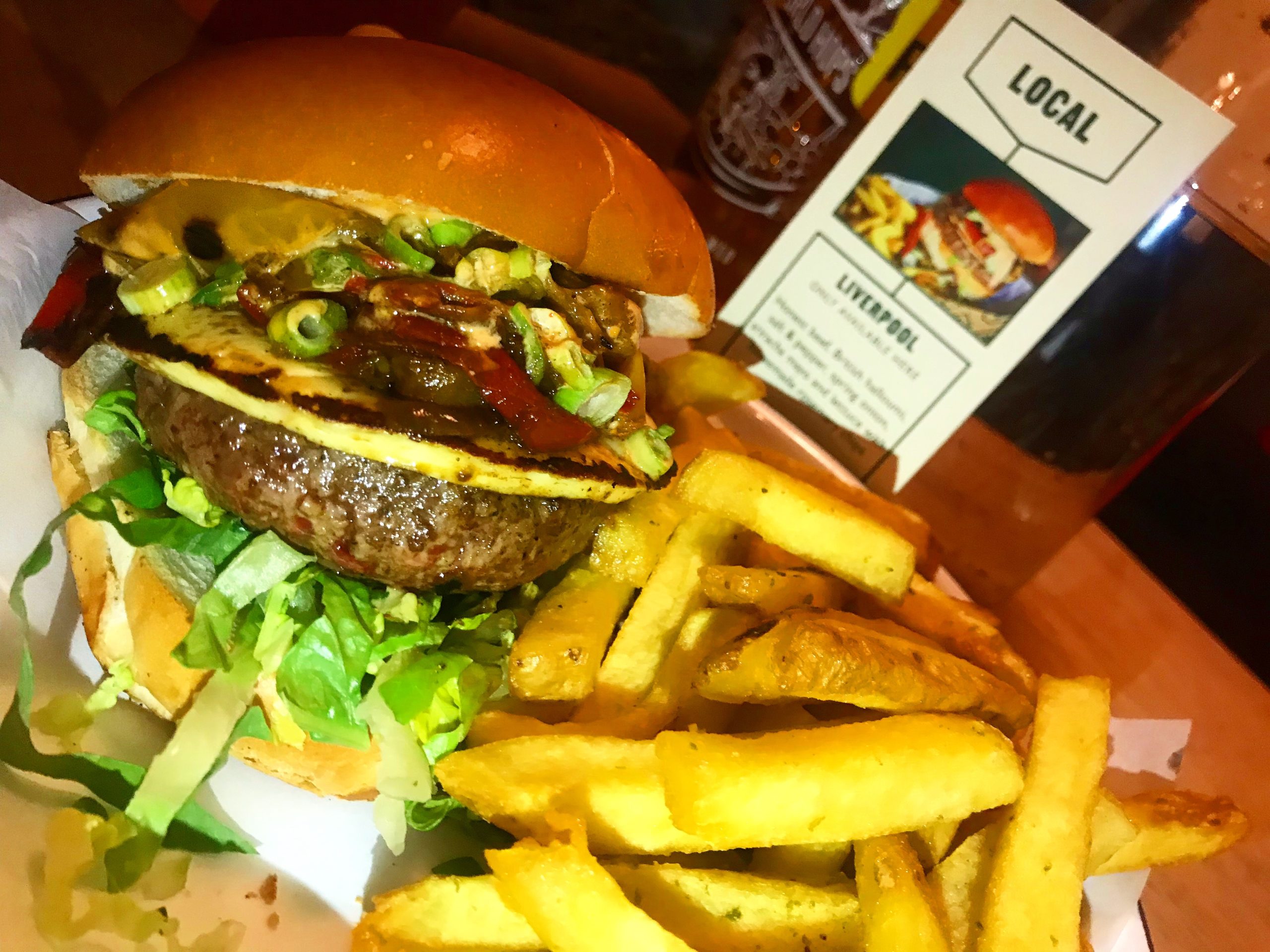 The Honest Burgers menu isn't big on sides but they're doing you a favour. That's because the burgers are so big you really don't need sides. If you wanted something extra anyway, we had the chicken wings and they were so moreish. Obviously, we cleared the lot because we're greedy and they were too good not to.
For me, Honest Burgers gave the perfect balance between topping loaded burger and fresh, quality ingredients. I love that we have this new addition to Bold Street's already great host of venues. I can't wait to get back down there soon. And, because it was so unbelievably good, I probably will be ordering the Liverpool Burger again!
Find more reviews of Liverpool's great eateries here.