Yard & Coop Menu – With Meat Free Monday Options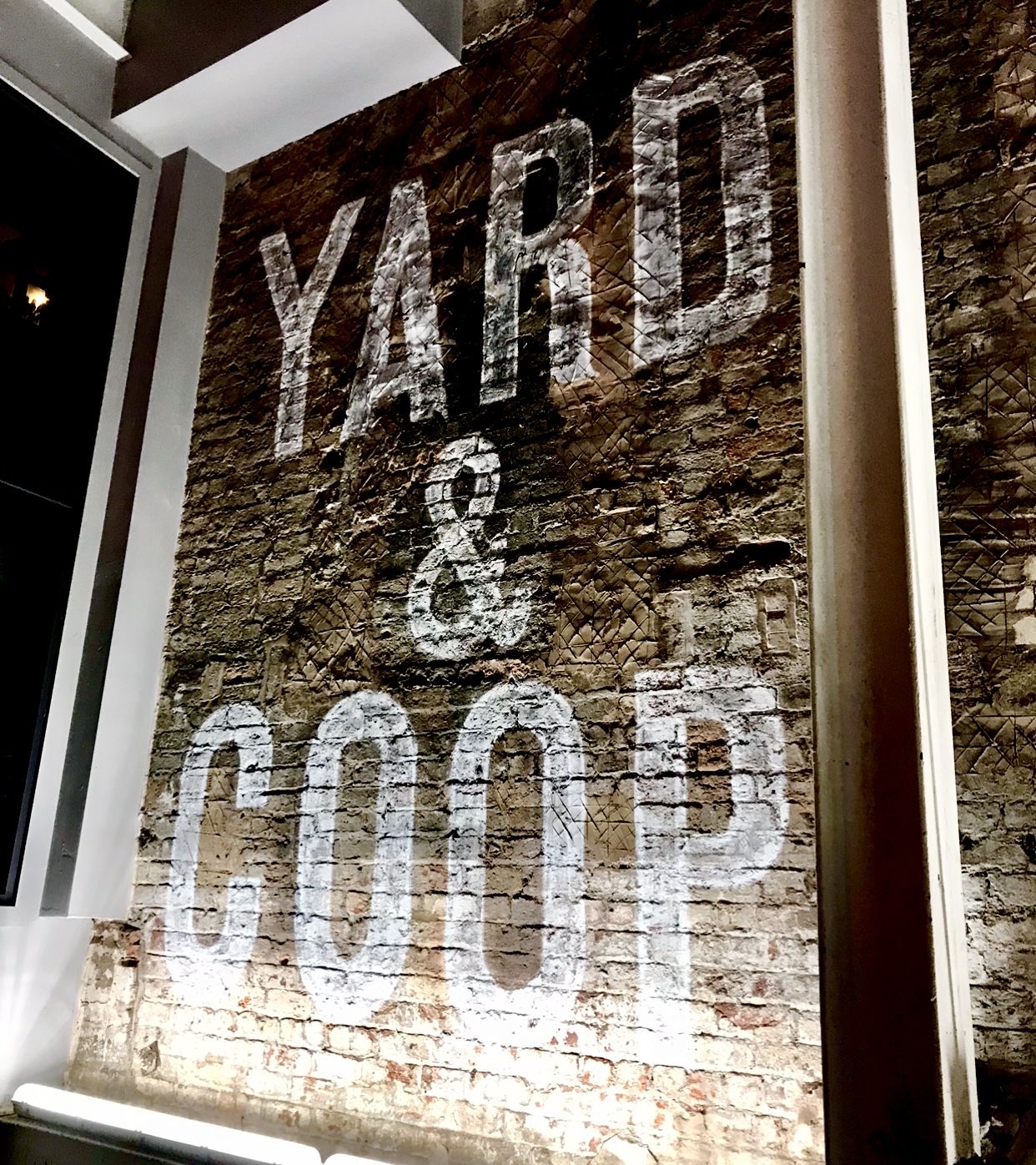 We jumped at the chance to head down to one of our favourite venues and review the Yard & Coop menu. Home of buttermilk fried chicken, are going Vegan. Well, kind of. Alongside their famous fried chicken they've introduced a special, plant based menu for January.
Since 2014 the Veganuary movement has inspired more and more people to join in. Attempting to cut down on their consumption of meat and animal products, those joining the January vegan movement are in increasing company. They're also blessed with choice, with more and more restaurants adding vegan to their menus.
I haven't pledged to complete Veganuary this year I'm afraid. Mostly because I do the cooking and my other half would move out before the month was up. I have however, decided to aim for meat free Mondays. For us, this is a much more manageable way of reducing our consumption.
When Yard & Coop invited us down to try out their Vegan menu I struck lucky with the date falling on a Monday. Meat free Monday for me sorted, and the other half was left to fend for himself. It probably involved some sort of meaty overload pizza.
Yard & Coop Menu
Greta Thun-Burger
I ordered the vegan burger and it did not disappoint in delivering all the filthy food I wanted. Meat free fried chicken, hash brown, lime salsa, rainbow slaw and vegan cheese. I spent most of 2019 dairy free. I know that finding a good vegan cheese is hard. Yard & Coop have nailed it with this one.
The menu also offers fried vegan chicken baskets, the best loaded fries options and their very own vegan garlic mayo. Meat free munchers you will not be disappointed.
If you haven't been to Yard & Coop before, you should definitely add it to your list of places to visit soon. It's super chilled, family friendly, and all the chicken you could want. The introduction of their Vegan menu has only made this fun venue even better. FYI I'm a massive fan of spending a few quid on their retro arcade games before dinner.
If you're looking for more food inspo check out my other food reviews here.