Il Forno Liverpool Review.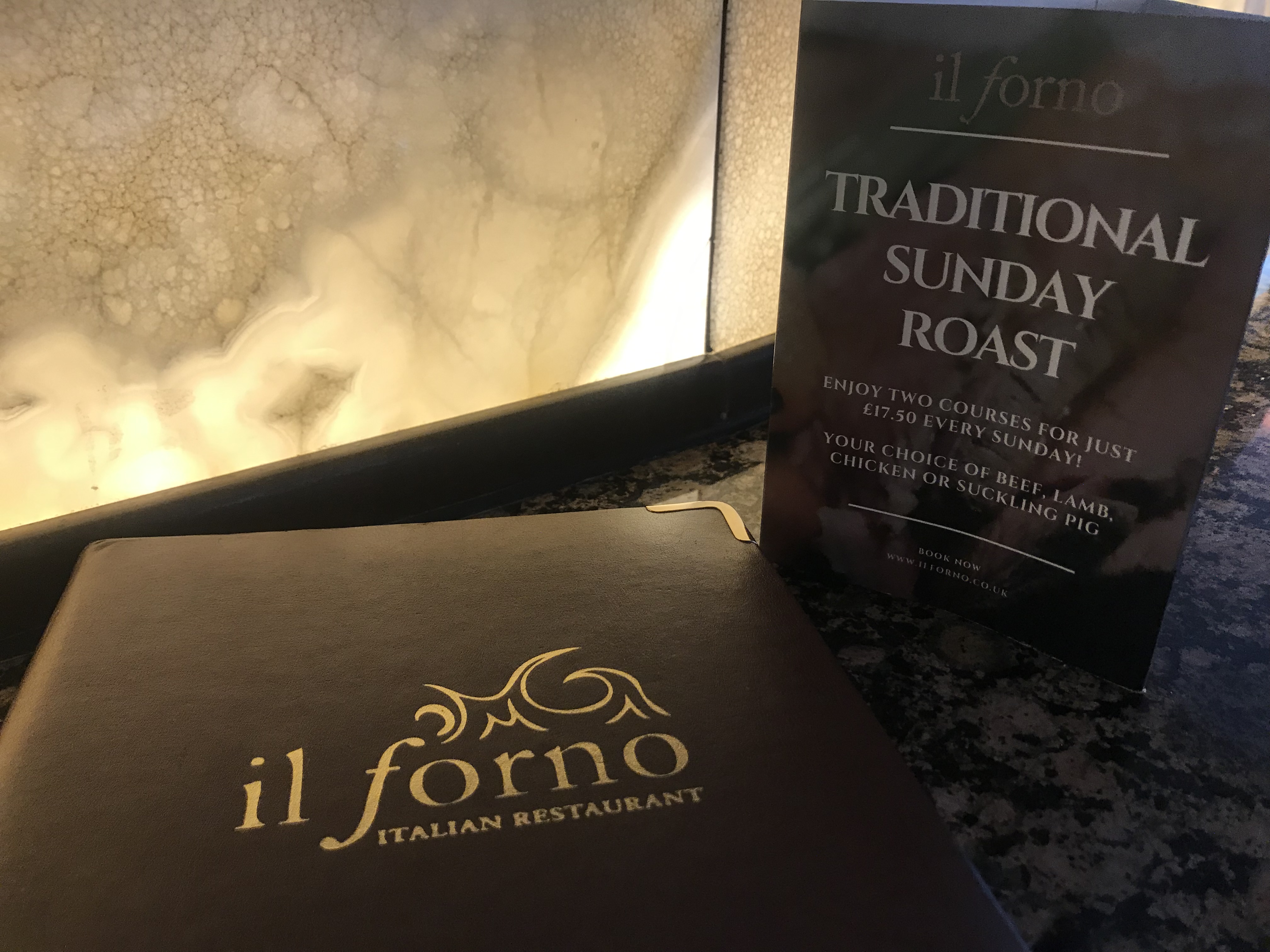 Il Forno Liverpool Review.
If, like me, you're sceptical about booking your favourite, fine dining, Italian, for anything other than a pizza or pasta, keep reading. I was right there with you. That was before I tried their Sunday Roasts for myself. I'm now such a convert I had to write this review of Il Forno Liverpool's Sunday Roast to spread the word.
Head chef Paolo Cillo extends his creative flair, to every ingredient in Il Forno's Sunday Roast offering. The carrots are glazed and the broccoli is grilled with garlic. The cauliflower cheese could be served as a stand alone alternative to macaroni.
Sunday Roast Sharing Platter
We were served the sharing platter which works out at £15 per person and is worth every penny and more. There were 4 types of meat. Each, worthy of a meal individually. I'm not a big meat eater but had a taste of them all and was really impressed. When they served up the food, my fella had the same look in his eyes as when Liverpool won the Champions League Final and he's still going on about the meat now. I've found the terms "Are Italian's usually good at cooking beef?" and "Italian beef secret recipe" in his search history.
In an absolute first for us there was actually Sunday Roast food left over! Anyone worried about portion sizes not being enough on a sharing platter, don't be. The main was so filling we almost didn't find room for dessert. Almost. Then we remembered the human body has that secret, second stomach, reserved only for sweet treats.
I ordered the Fian Cioccolato, a melt in the middle chocolate fondant. He ordered a banana split, because he has the taste buds of a nine year old. Both were well worth the uncomfortably full feeling we left with! I overate, enjoyed every mouthful, and will do it again next time. No regrets here!
It's easy to understand how Il Forno has been named nationally, again and again, as one of the nation's finest restaurants. This British classic Roast Dinner has been perfected by the Italian chef's at Il Forno. I think our home grown, chefs in the rest of the city should take note. The Il Forno Sunday Roast is one not to be missed. Head down to Il Forno Liverpool and review it for yourself! I challenge you to be disappointed.