Liberte Liverpool Rooftop Igloos – With the Girls.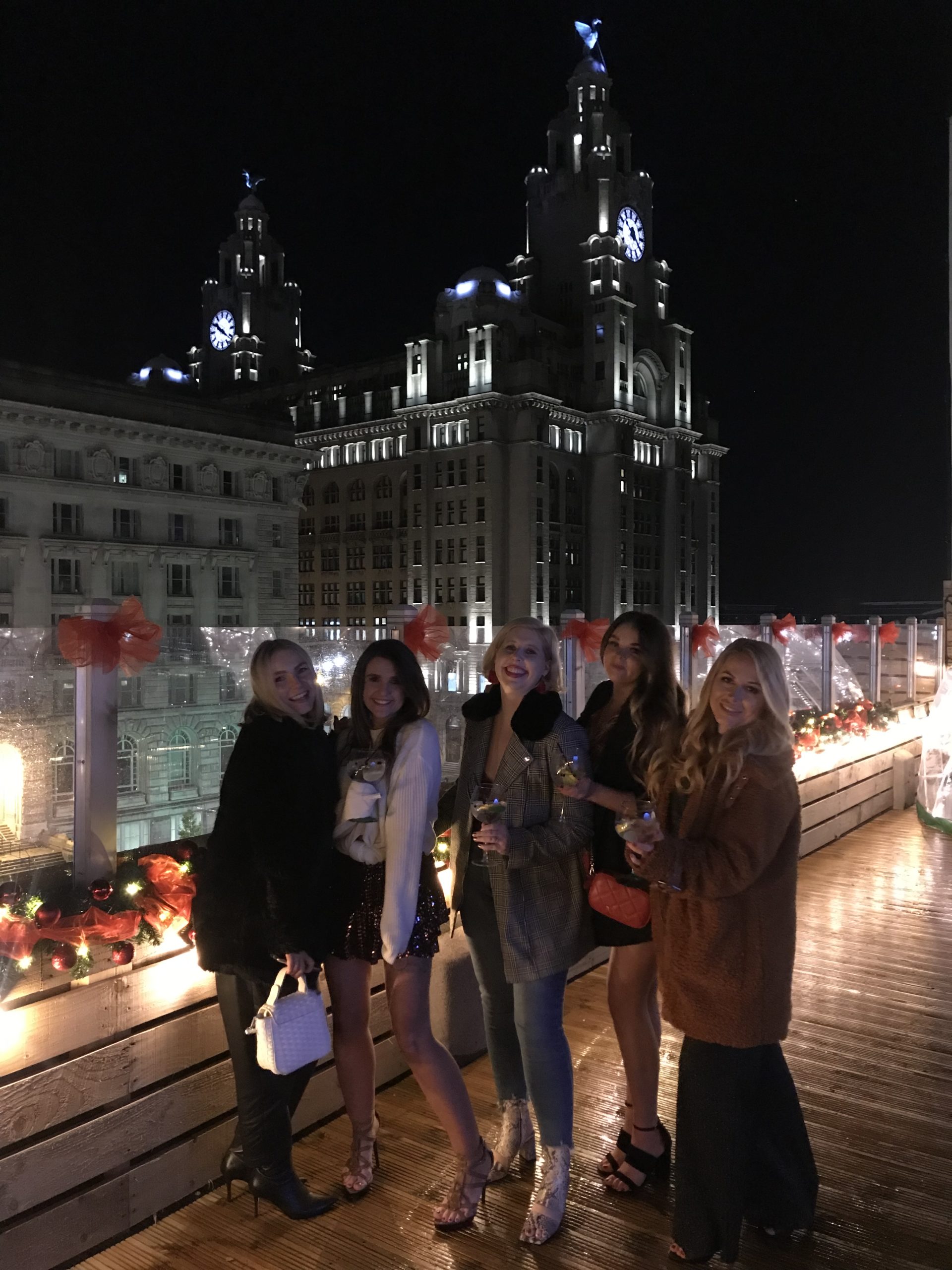 When two fifths of your girl gang have kids under 1, planning for a girl's Christmas night out, starts in September and happens in November. Before the Christmas light's have even been officially switched on. But, who cares? Dates are but a number. I was lucky to be invited down to Liberte Liverpool rooftop igloos with the girls and despite it falling early in the holiday season, I couldn't have left feeling any more festive. The last time we all managed a night out was at Neighbourhood. With it's small plates, cocktails and instagrammable backdrops Liberte was set to give us a great follow up, get together.
If you didn't know about the igloos on the Liberte rooftop then where have you been? I'm getting in early and calling this as Liverpool's number 1 rooftop view. You heard! This is the perfect location to look over the Liverpool skyline and get all sentimental about how much you love the city. On the 3rd floor of the Bentley Building on The Strand, this place boasts breathtaking views of Scouser's beloved Three Graces.
Between 12 and 10pm you can now take in the view whilst enjoying gorgeous food and drinks in Liverpool's first rooftop ice bar. For a more intimate setting you can book the fairy light lit igloos and have your own private, party space. If you're not feeling the al fresco scene, you can always book an indoor table and head up just to take in the view.
Liberte Small Plates Menu.
The vibe in Liberte really compliments a menu of small plates. Personally, a full a la carte meal isn't what I want in a cool, bar come club setting. Between us, I think we had the whole menu covered and I can confirm it was just what we wanted from some pre drinking food. My favourite were the duck spring rolls and tempura vegetables. Other dishes on offer were Avocado King Prawns, Vegetable Spring Rolls and Spiced Chicken Wings. We ordered and loved all of them and the Liberte chips. Our plates were certainly empty by the time they were taken away.
Apart from the fact that your night includes a sit down meal and you're home in time for a brew and bed before midnight, the best thing about a night out in your 30s is you'll always have with you, a suitable coat. We were on the rooftop sipping on cocktails and taking pictures against the dreamy backdrop for hours. The clear, November night sky made a perfect sky scene for the pics. The November night temperature meant these coats were definitely needed!
Great company, food, cocktails and cityscape view of Liverpool. Liberte delivered everything our Christmas night out needed. The igloos will book up so if you need that skyline shot the way we did, get booking!